3Shape TRIOS® intraoral scanner
World leader in digital scanning and CAD/CAM production of prosthetics outputs. 3Shape TRIOS® is a multifunctional digital tool that replaces common dental impressions with digital 3D output. It also measures teeth shade and allows to take intraoral HD pictures for documentation purposes. Intraoral scanning offers many above-standard benefits to patients – comfort, privacy, lower costs, higher aesthetics, fewer appointments, fewer repeatedly taken dental impressions, less time in the dentist's chair – simply modern methods worthy of the 21st century. The digital scan will change your previous experience with not always comfortably taken dental impressions with traditional material. 3Shape TRIOS® offers a new model of preventive care.
CBCT 3D X-ray NewTom GiANO HR DC
It is a 3D CT X-ray, which is currently at the highest and most modern level in the field of digital X-rays. The highest quality European product with the longest history of CBCT production in the world. 3D CT X-ray NewTom GiANO HR is one of the best CBCT devices for diagnostics and represents a new generation of top modular 2D / 3D devices NewTom. 3D CT X-ray is an excellent helper in implant treatment, it is also very valuable in determining diagnoses and planning treatment, endodontics, orthodontics and other surgeries, such as tooth extraction. However, 3D X-rays provide much more information than conventional 2D imaging. Low-dose ECO protocols, SafeBeamTM technology, Scout View images and servomotor adjustments always ensure low radiation doses, thus protecting the patient and operator.
Planmeca Intraoral imaging
The producer is Finnish company Planmeca, currently a leading company in dental radiography. Roentgen produces high quality intraoral image with minimum of radiation affecting the patient. Sensitivity of modern image receptors (films and particularly digital sensors) is increasing and much lower radiation is needed to produce quality image.
American digital sensor RVG Dr. Suni
The Suni system is absolute worldwide leader in terms of used technology. Nowadays it represents the safest screening method with use of minimal radiation exposure. Taken intraoral images are immediately shown on the PC screen.
Intraoral camera C-RAY Cam 300
Intraoral camera C-RAY was developed to provide dentist with and effective tool for communication with patient. Automatic sharpness setting doesn´t disturb the operator, who can fully concentrate on the communication with patient.
The dentist or hygienist obtains and effective tool for communication and motivation of the patient and also full-fledged documentation devise of the treatment process.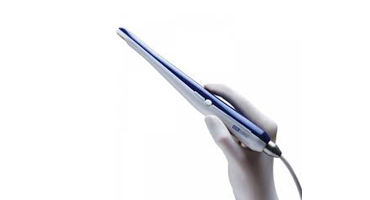 VDW.SILVER RECIPROC® + RECIPROC® System Kit endo motor
Endo motor with RECIPROC system is specially developed system for
root canal treatment. Whole treatment of root canal is done with one tool only. Treatment process has fewer individual steps and is economic and effective also for strongly curved or narrow canals. Tools are made of "M-Wire Nickel-Titanium" (which has better elasticity and higher resistance to cyclic fatigue). Treatment is thus faster and more convenient.
Airflow prophylaxis master
World leader in dental hygiene. The best and latest device of the Swiss company EMS in the world, used to remove tartar, microbial plaque, and pigmentation from all and hard to reach places in the oral cavity.
Guttafusion
Provides warm 3D obturation for homogeneous filling of the whole root canal, specifically for RECIPROC system. The most effective and fastest 3D root canal filling on the market.
Raypex 6
Device for precise length determination of root canals with autentic image of the whole root canal. Based on colour-tuned enlarged projection of the apical section, it is able to locate the end of root canal exactly.
It precisely displays the movement of the instrument on the whole length of the root canal; additional acoustic signal accompanies visualisation.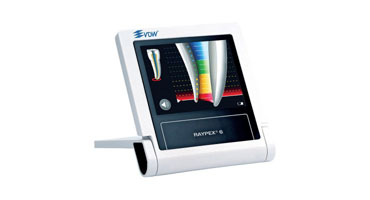 Pentamix™ Lite
Pentamix™ Lite is the most modern device developed by 3M ESPE Company for automatic mixing of impression materials, which are used in prosthetics for preparation of dental crowns and bridges. It consistently provides homogeneous and void-free mixing of impression materials, performing repeated quality. The procedure is fast, time saving, able to dispense just the exact amount of material needed. It is hygienic, clean and effective, filling directly the tray or syringe.
P5 Newtron ® XS LED
The world's best-selling ultrasonic device made by Satelec®. LED technology provides bigger mobility, higher performance and bigger precision against the competition. All-purposed clinical devise (used in periodontology, endodontics, prophylaxis, implantology), which is minimally invasive.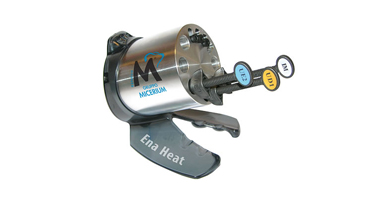 Ena Heat – Composite Heater
Heats the composite (white filling) to 39°C, which improves marginal integrity and reduces the leakage of material. It also reduces the pressure while the composite is being squeezed out of injection and eases the stratification. Heated composite reduces the risk of component separation, enhances the biomechanical attributes of material and prevents the formation of bubbles. We use it for Italian Enamel Plus HFO, which is often called a composite of third millennium.
NSK C3 Plus
Automatic cleaning system for rotary devices.